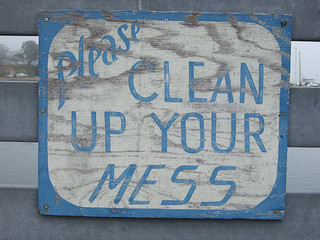 There is too much to do in life.
Here are the general categories of life tasks, in no particular order:
Work
Chores necessary for the continuation of life: laundry, grocery shopping, food prep, eating, food clean up, taking out the garbage
Other chores: dusting, vacuuming, organizing, cleaning in general
Trips and adventures
Local fun
Keeping in touch with family and friends
Rest, relaxation, and rejuvenation
Two more I thought of later:
Hobbies
Self care: showering, exercising, haircuts, medical issues
Was there a subconscious order to that list? It appears that I listed items by their perceived importance by responsible society. At least, it appears that I listed items by how important some part of me thinks they "should be."
If so, that is somewhat scary. Hmm, rest and relaxation at the very bottom? Why do my friends and family get shoved off to the end? Why are work and chores so gosh darn important? Why did I totally ignore hobbies and self care in my initial list?
I have another list. This is a list of my roles and responsibilities in life, prioritized according to my values. I update this list at the start of each New Year. I refer to it on a monthly basis to help remind myself of how I should be spending my time. I have three levels to this list. Each level is alphabetical within the level.
First and foremost I am a: Lover, Person (someone deserving of respect and happiness), Wife
Next, I am a: Daughter, Friend, Sister
Lastly, I am a: Business owner, Home owner, Writer
According to this list, happiness and relationships trump work and chores. True, some level of work is necessary to live. We must procure food and shelter, which requires money. But those basic needs can be met more easily than many Americans realize.
I try to live my life according to my prioritized list of roles and responsibilities. That means that I schedule time for my husband, myself, my family and friends. Even when my house is dirty.
With so much to do in life, cleaning house just doesn't seem that important.
I don't think I am alone in unconscious valuation of work over fun, family, and self. How do you deal with this issue? Share in the comments below.
Disclaimer: a dirty house can drive me nuts. The cleaning that gets done is in the interest of preserving my sanity. I would love to hire a maid. I hope to do so if our financial situation ever allows. Until that time, I keep reminding myself that I would rather have fun and fond memories than a clean house.
*Photo credit: Allen Goldblatt (Creative Commons)