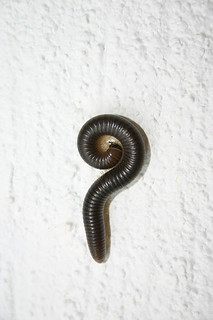 My first book release draws ever closer, giving me much to do. One item on my task list is to update my website and blog to better serve my readers. So, dear reader, I have some questions for you.
All answers are correct, no matter how harsh or silly. Don't worry about offending me. I have a thick skin, and I tend to be painfully blunt in my own interactions.
I prefer some quick, initial thoughts sent to me right away over a well thought out response you never get around to. I say this only because I am guilty of procrastinating things into oblivion due to my own perfectionism.
Here are my questions for you:
What do you like about this blog/website? What would you like to see more of? What is/are your favorite post(s)?
What do you dislike about this blog/website? What would you like to see less of? What is/are your least favorite post(s)?
How often would you like an update from this blog? What day(s) and time(s) would you like the blog updates?
What do you think my focus should be?
Do you have any suggestions for a tag line?
What type of picture do you think typifies this website?
What would you like to see on the homepage?
What type of free give away would you like from me (How to _____, a collection of personal stories, pictures that could be used as computer wallpaper, anything else you can think of) ?
What resources would you like to see?
Do you read the blog on the web or via email?
To give you a better framework with which to answer my questions, here are my current thoughts on how I will be changing my website.
The focus will stay on the outdoors and adventure.
I plan on removing much of the emphasis on love and romance.
I will be changing the tag line, currently "Love, the Greatest Adventure of All"
I will be changing the top image to complement the new tag line.
I plan to add a Resources section to help my reader get outside and have an adventure of their own.
I might add an About Me page. As of now, I am unsure how that is different from a Bio. I need to look into that.
I wish to keep a clean website design. That might mean changing my current design.
The homepage will change. I am open to suggestions.
The blog is completely open to change based on feedback I receive from you.
I would love to hear what you think of my current website, and how you would like to see it changed. Please respond via email to [email protected] or leave a comment below.
*Photo credit: Ian Hughes (epredator on Flickr), Creative Commons License