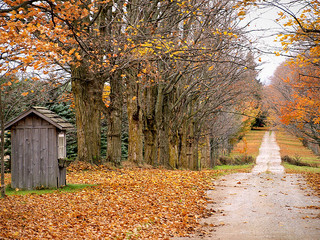 This summer, I failed at blogging. I started this blog with the intention of posting one to two times per week.
This summer, I clearly did not do that. Not counting today, I posted a grand total of 8 times in the months of June (3), July (4), and August (1).
Let's contrast that with Courtney Cantrell's blog . She has posted 23 times in the month of August alone. She has posted daily this month, and now I owe her around 2 dozen cookies. Yes, I do take requests.
So, I am clearly not up to snuff on the blogging.
Thankfully, the leaves outside my window are starting to change colors. That means that fall is in the air, a time of transition. Summer games are left behind. School starts. New routines are generated. Preparations for the colder, darker months accelerate.
In honor of the fall transition, the structure of this blog is evolving. I commit here publicly to the following form:
Post 3 times per week: Tuesday, Wednesday, and Thursday
Tuesday and Thursday will be stories of love, nature, and adventure
Tuesday will look back into past events
Thursday will look forward into future events
Wednesday will be a random post of whatever is on my mind
All posts will be written in advance and auto published at 6am CT on their scheduled day
All posts will be short: 200 – 500 words
I will start this new paradigm the first week of September. You probably won't hear from me here before then, as I will be busy preparing.
As the heat of the summer fades into the crispness of fall, please join me on a new blogging adventure. Share your thoughts on the restructure in the comments below.
*Photo credit: Michael Gil (Creative Commons)