There is a quote that inspires me:
"Marilla, isn't it nice to think that tomorrow is a new day with no mistakes in it yet?"
– Lucy Maud Montgomery, Anne of Green Gables
This quote inspires me to be better because I am not tied to my past mistakes. Whatever my failings of today, yesterday, the past week, or anytime in the past, they have not yet manifested in tomorrow.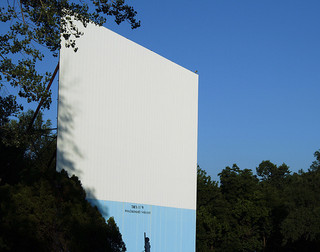 Tomorrow is a clean slate. Tomorrow is a new opportunity to try my best, which is all anyone can ever ask for.
This is not an excuse for procrastination.
All time is relative. Today is yesterday's tomorrow. There may already be a mistake in the day, but the next moments have no mistakes yet.
Today is my day. I can do it.
I can be stronger.
I can be more focused.
I can be more productive.
I can and I will.
Why? Because the future has no mistakes in it yet. The past is the past. I'm letting it go. I'm focusing on the clean slate before me.
How are you going to take advantage of your clean slate? Share in the comments below.
*Photo credit: Travis Johnson (roopyfoo on Flickr), Creative Commons license