I have a confession to make. I am a hopeless romantic. As outdoorsy and non-girlie as I am, I enjoy chick flicks. And true expressions of love can always bring a tear to my eye.
So that is my excuse for watching several hours of a cheesy reality dating show last night when I had the evening to myself. This show was set in a beautiful location, and winning couples were treated to magically romantic dates. A comment that one of the women said really made me think. As a professional wedding planner, she said she made fairy tales for other people, but this felt like it was a bit of her own little fairy tale.

I don't like how that statement implied that your fairy tale has to be created from the outside. She made the fairy tale for her clients. The reality TV show made the fairy tale for her. Why can't we make our own fairy tales?
A wedding only happens once in a relationship. Reality TV shows only happen to a small portion of people. But everyone wants a little bit of fairy tale in their life. And not just once, but on a reoccurring basis. To keep the spark alive, I think every relationship requires regular moments of fairy tale.
Then how do you create your own fairy tale? I think my husband and I have done a pretty decent job. Just this past weekend, we were volunteer workers at a local beer festival, shown in the picture below. It was crowded. Noisy. I had to yell as loud as I could so that the person I was serving could hear me. The stream of people handing me cups to fill was nearly constant. My husband and I worked side by side, serving different beers from different breweries. Midway through the event, a man that I had previously served came up to the counter and announced, "You two should date. Are you dating?" We told him that we were actually married, and had been for almost seven years. At that, the man melted back into the crowd.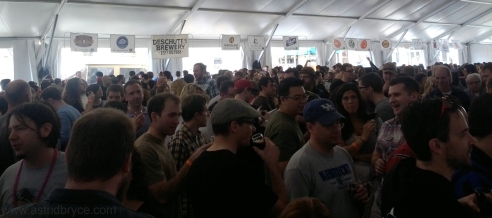 I was a bit surprised. My husband and I had just been working. We had not been holding hands, kissing, or touching in any manner. We had been talking to the festival attendees, and not to each other. The man had merely picked up on our connection.
How did we make our connection strong enough that a stranger commented on it? By choosing to create regular fairy tale moments for ourselves. Most of our trips involve family and friends, but sometimes we just go by ourselves. Being alone together, cuddling by a fire, staring up at the stars can feel magical. So can sailing away on a 34 foot sailboat with only the two of us on board.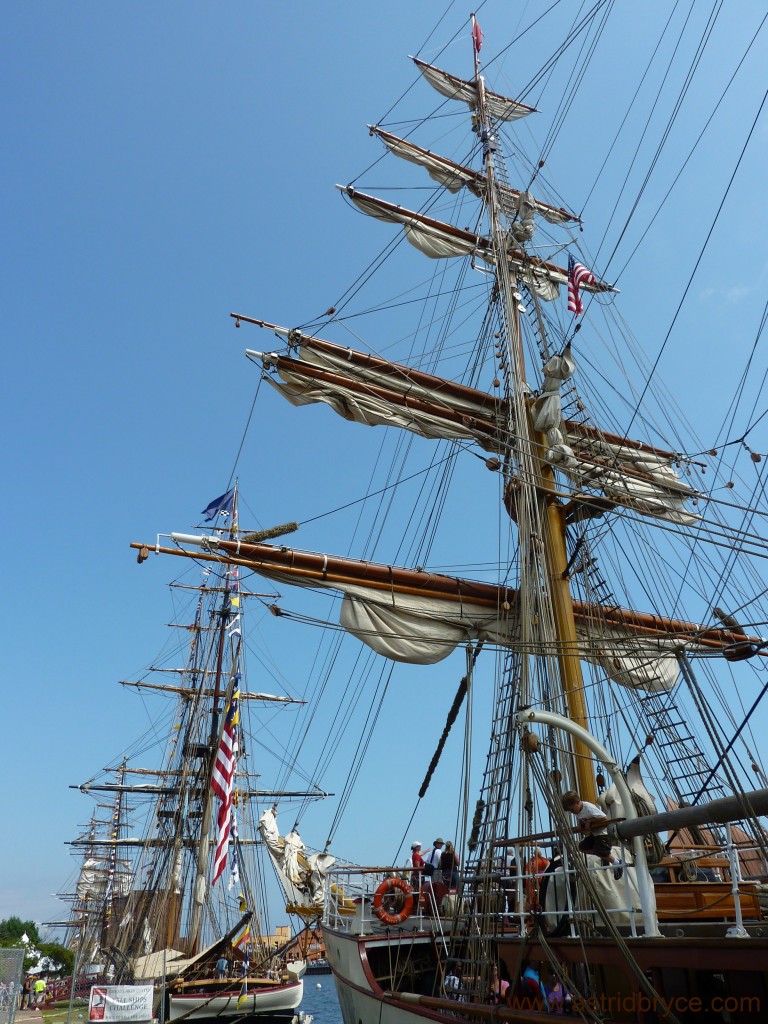 One of the most romantic things my husband ever did for me was to suggest an impromptu day trip to a festival. It was the Tall Ships Festival in Duluth, 2.5 hours away. He knew I really wanted to go, but we had previously looked for a hotel room and the entire town was booked. The day before the festival, he proposed we go anyway, just as a day trip. I loved it. It certainly counted as a fairy tale day for me.
Fairy tale moments don't need to be grand occasions. A quick, low-key overnight to a nearby town can easily fan the flames. We regularly enjoy a 24 hour get away to Duluth. There, we eat pizza and hold hands as we walk along Lake Superior. Occasionally, we splurge on a hot tub room.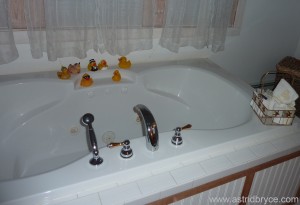 Even small actions go a long way toward building your fairy tale. I stay up late to greet my husband when he gets home from his evening class. We eat breakfast together every morning, dinner together every evening. We express our appreciation for each other. We thank each other for the efforts made on the others behalf, like helping with the housework or taking time to do something the other wanted. We talk, really talk about things important to us, every day. I am truly fortunate to have a man like him in my life, and I let him know I feel that way.
What are you doing to create your own fairy tale?