This winter, I want to go somewhere warm and sunny, say late January or February. My husband and I had hoped to charter a sailboat in the British Virgin Islands. That will not be happening.
Do you have any suggestions?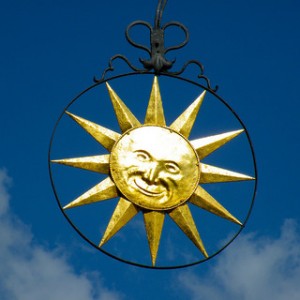 Cost is the largest issue. We could sail the BVI, but don't want to spend that kind of money right now. We also know a wonderful place in the Bahamas, but that will have to wait. Both of those trips run around $5,000 total for two people.
I have a slight hankering to include scuba diving on this trip. If we do that, I would like to keep total trip costs to about $2,000 total for two people.
I am open to cheaper places, even non-water places. I just want warm and sunny.
We are not cruise people. We prefer smaller crowds. A bit rustic is OK. Heck, camping would be completely acceptable. We live in Minneapolis, Minnesota, USA, which happens to be a Delta Airlines hub. If it helps, we have Delta frequent flyer miles that we are willing to use.
Side note: did you know there are ocean front campsites in the Florida Keys? They are so amazing you have to book them a year in advance. We narrowly missed our window for this winter.
So, what suggestions do you have for a couple seeking winter warmth and sun? Please let me know in the comments below.
*Photo credit: Alexander von Halem (barockschloss on Flickr), Creative Commons License