I get odd looks at times.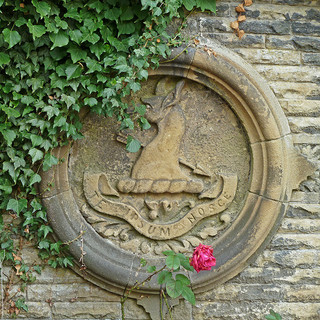 When I bought a thick pair of PrimaLoft gloves for cross-country skiing, I received one such look. Why would I want gloves that warm for an active, sweat producing exercise? Most people wear thin, highly breathable gloves that barely provide a windbreak.
I am not most people. I've worn the PrimaLoft gloves skiing several times now, and I'm ready to upgrade to mittens. Even with the "overly warm" gloves, my finger tips hurt from the cold. This is with hand warmers in the gloves, and fifteen minutes into active skiing.
As I mentioned before, I don't make heat. What heat I do make is not shared with the other parts of my body. For example, after today's cross-country skiing on a sunny 19 degree day, my calves were warm to the touch, but the skin immediately above my knee had started to turn purple.
Go figure.
There is an ancient Greek maxim, inscribed on the Temple of Apollo at Delphi.
"Know Thyself"
I know that I don't make heat, so I wear more clothes than most people. Additionally, I wear more clothes than people say I should. I get odd looks when, on a 85 degree day in August, I unwrap heat packs to put in my dry suit for scuba diving. When I'm down in temperatures around 40 degrees, I am grateful for the source of heat.
One of know thyself's most ancient meanings was as a warning:
Pay no attention to the opinion of the multitude.
You are a unique individual. Do what works for you. If you need to wear more clothes to stay warm, go ahead. If you don't agree with conventional wisdom, do your own thing. As long as that works for you.
Do you know thyself? Do you know how your body works, your strengths, and what you need to be happy? If not, why not? If you do know thyself, when do you still cave to the opinion of the masses?
You are you. There is no one on earth exactly like you. And whoever you are, you are great just that way. Be strong. Don't surrender to the masses.
How are you going to be true to yourself? Share in the comments below.
*Photo Credit: Tim Green aka atoach (Flickr, Creative Commons License)