Although I had set no alarm, I awoke fully at 4 am. Outside my window, a shadow crept along the moon. The lunar eclipse had begun. I snatched the camera, and some warm clothes, and ran into the cloudless night.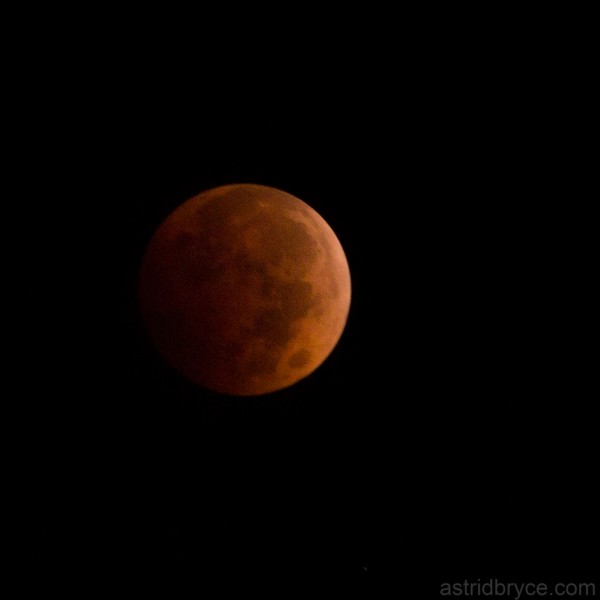 Last night marked the second of four consecutive total lunar eclipses in the 2014 – 2015 tetrad. The first total lunar eclipse occurred April 15th, 2014.
The next two lunar eclipses will be April 4, 2015 and September 28, 2015. Most people in the United States should have a good view of all four eclipses, if the weather cooperates.
Enjoy this rare tetrad of total lunar eclipses.
Photo by Astrid Bryce ©. Click for full screen.