I love getting mail. Real mail, not junk. Each time I get the mail, I do a quick check to see if there is something fun, something other than bills, advertisements, and other people's misplaced mailings. That's why, once a month, my Astrid's Club Golden Angels receive a postcard in the mail.
I truly appreciate their continued support, so I reward them with a picture from one of my adventures. This past September, they received this image on their postcard.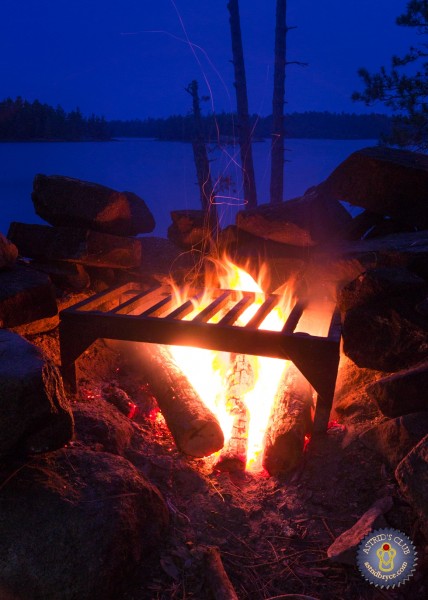 I wrote a personalized message on the back of the postcard, which included the following:
As temperatures cool, enjoy a good bonfire. You may not be in the Boundary Waters Canoe Area Wilderness, like in this picture, but even a backyard bonfire warms the soul.
If you'd like to receive postcards like this in the mail once a month, join my Club as a Golden Angel.