I can't believe summer's already here. Where did spring go? But summer's here, so let's enjoy it! We took advantage of a perfect summer day by going to Fort Snelling State Park.
Living in Minnesota, our summer is way too short to squander. We try to appreciate every beautiful day we have. Enjoy this movie of the trail around Pike Island.

If you have problems with the above video, please view a Perfect Summer Day on YouTube.
A Quick, but Effective Escape
If you're not familiar with Fort Snelling State Park, it is located in the heart of the Twin Cities, right by the airport. It is amazing that huge, ancient trees have been preserved so close to jumbo jets. Also surprising, we always seem to see wildlife when we go. For more information about the park, visit it's website at http://www.dnr.state.mn.us/state_parks/fort_snelling/index.html.
This was a quick escape for us. Late in the afternoon, I desperately wanted to see green and water, but we still had much we wanted to do that day. I didn't bring the big camera, and we moved quickly. I walked close to my natural fast walk speed, which my husband generally complains about. But his desire to grill gave him the strength to keep up.
A Cell Phone Can Do That?
That said, all these pictures were taken on my cell phone, as fast as I could. Many times, my husband didn't even stop, forcing fast action. Additionally, I created this whole movie on my cell phone. That made me smile. My current project focuses on smartphone photography, and here I was using my phone so exclusively for something that I like, and find share-worthy.
In the next week or so, I will have more updates on my smartphone photography project. In brief, it is for people who like to take pictures on their phone. If that's you, you might want to stay tuned. If you're curious, drop me a line, or leave a comment. Thanks for your interest, and thank you to everyone that has participated in my project so far.
Free Gift For You
Thanks for reading this far. Since you're still here, I have a free gift for you, one of my favorite images from the movie. Feel free to share it, or use it as you will, so long as you don't change it. Thanks for liking and respecting my work.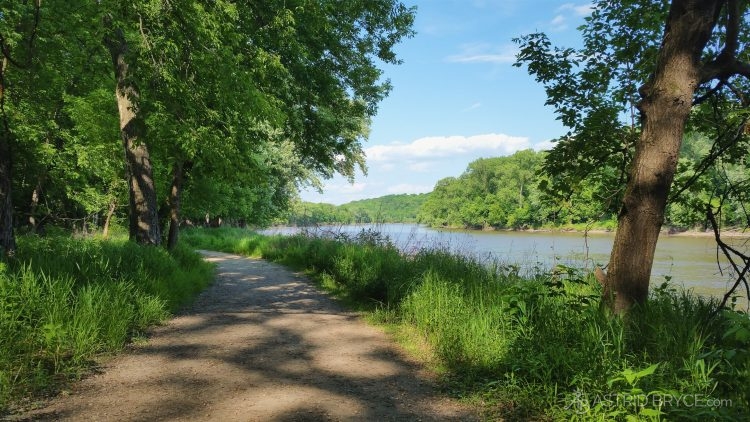 What Summer Smiles Will You Have on a Perfect Summer Day?
How are you going to enjoy a perfect summer day? Have you already? Share in the comments below.