With this, the penultimate postcard, our Winter Woods walk is almost done. I've enjoyed our time together, and hope you have, too. Check back tomorrow for the final installment. Frostnip doesn't do permanent damage, does it?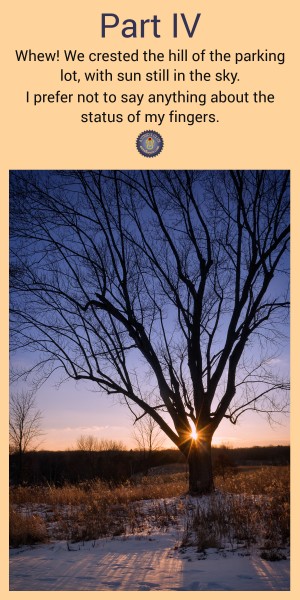 Click on the image for a larger view.
It's not too late to get your own set of Winter Woods postcards
If you've enjoyed this series, consider getting your own set of Winter Woods postcards. You still have time. Become a Golden Angel by tomorrow, Monday, March 9th, and I'll send you the whole set, plus a new postcard each month.
Thanks a ton to all my Golden Angels. Your postcards should have arrived by each day's post. They are but a small token of my appreciation.