Our Winter Woods walk continues. Now you can say you've walked on water. Yes, frozen, virtual water, but water. Check back tomorrow for Part III.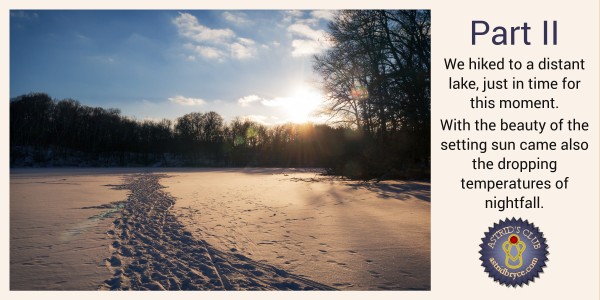 Click on the image for a larger view.
Follow along at home with your own set of Winter Woods postcards
Become a Golden Angel by Monday, March 9th, and I'll send you the whole set, plus a new postcard each month.
If you're already a Golden Angel in my club, your postcard should have arrived by each day's post. Thanks for your support.