Cool nights the last week the waterpark was open led to fantastic mornings. Anyone care to join me for one last swim of the summer?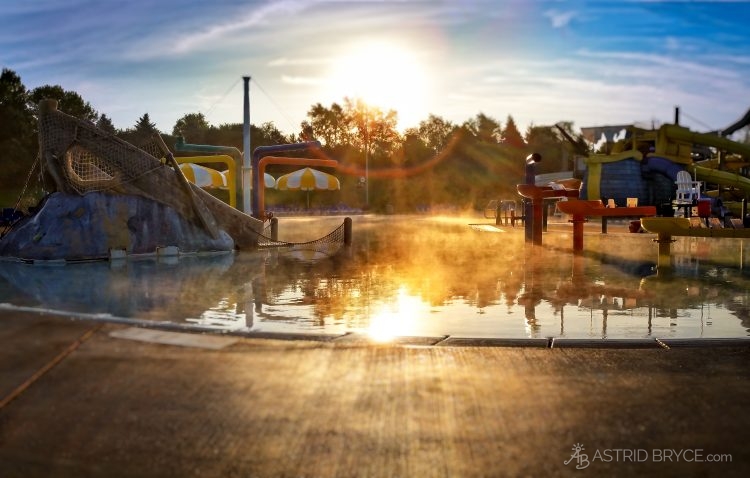 Click on the image for fullscreen. Lightbox and slideshow options are available through this post.
This was taken at Cascade Bay Waterpark, run by the city of Eagan. If you're in the area, check it out. You might be surprised at how amazing a city waterpark can be.