We never know. I was pleasantly surprised by this bridge in a Minneapolis city park, where Minnehaha Creek enters Lake Nokomis.
Click on the picture for full screen.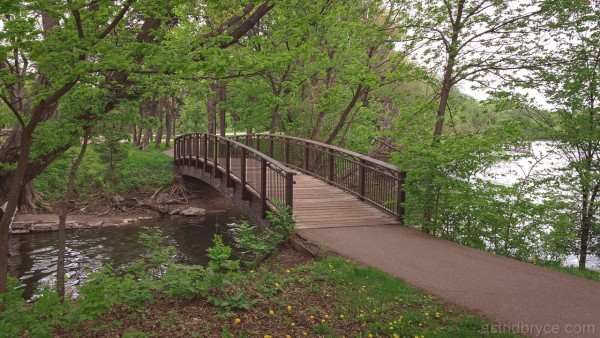 Overcast skies meant I basically had the park to myself. For once, I ran/walked around the lake, instead of swimming across. It's almost swim season!
What are you looking forward to this summer? Share on Facebook or Twitter.